Workshops & Parties
Our chocolate kitchen at Lime Tree Larder is available for Chocolate Workshops, Birthday Parties, Hen Parties etc.
Our Adult Chocolate Workshop is perfect for hen parties or groups of friends and family. In this workshop you can test your skills by making your very own chocolate mug, complete with chocolate handle, form and dip chocolate truffles from ganache and one other creation. Whilst your creations are setting in the fridge there's a mini chocolate tasting session, allowing you the opportunity to taste the difference between single origin chocolates and blends and try a selection from around the world. The workshop lasts approx. 2 hours and costs £45 per person. Includes Tea/Coffee, Lime Tree Ice Cream and two handmade chocolates to enjoy.
Minimum number 4 and maximum group size 8. Perfect gift for a family or group of friends who love trying something different.  We can tailor a party or workshop to suit any age group (from 6 year olds to 96 year olds!), Please phone us on 01505 685258 for more info
Ice Cream Tasting 
Join us on a journey into the world of ice cream and learn fun facts along the way, whilst sampling six of our favourite flavours. The 45 minute workshop will finish with you entering your unique idea in our flavour competition.
Suitable for kids age 5 and upwards and 1 adult must be in participating group. Cost is £7.00 per person with a minimum of 4 participants. Sorry this experience is not suitable for anyone with a dairy intolerance or a nut allergy. Telephone 01505 685 258 to book or find out more information.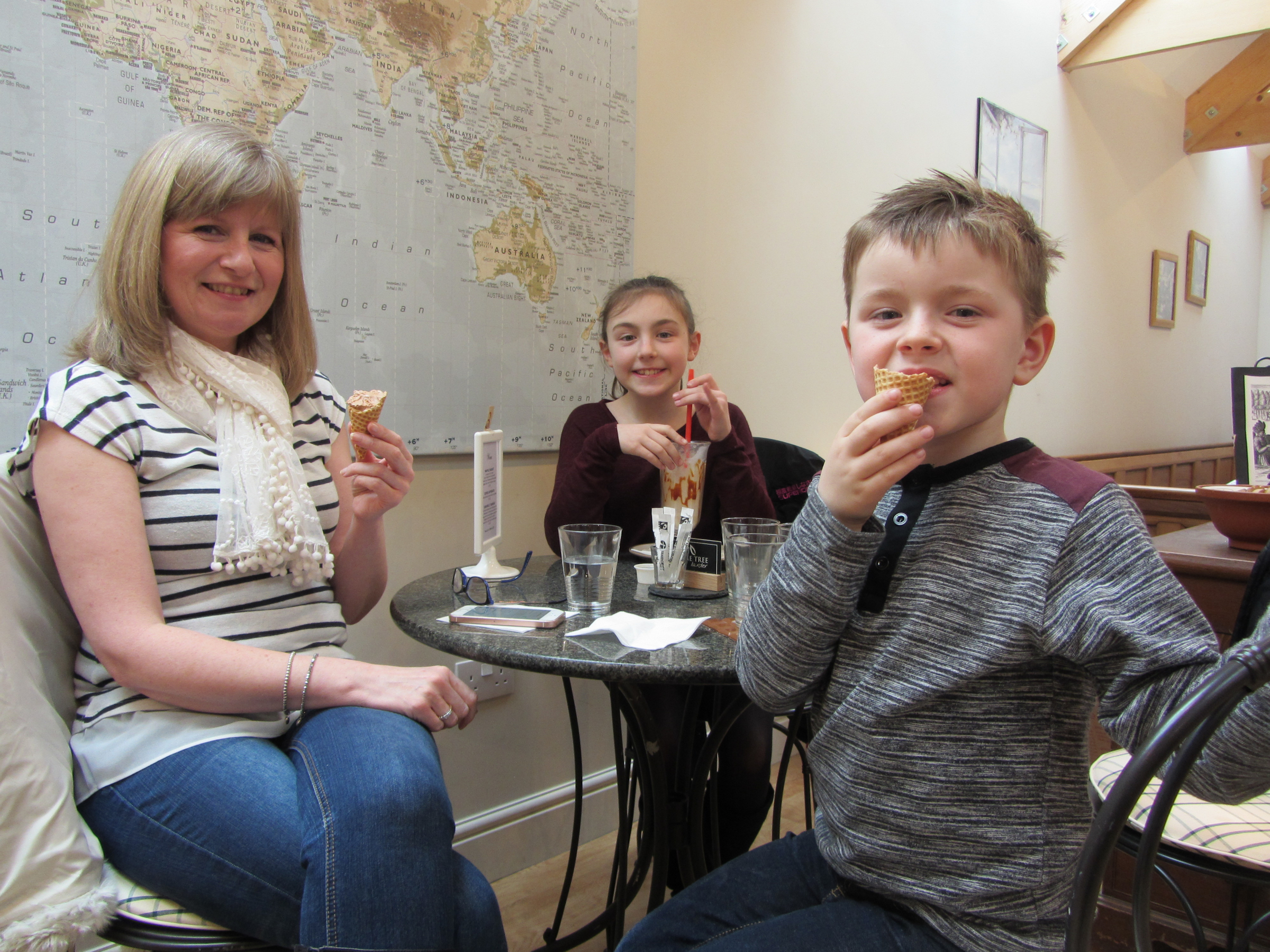 Chocolate and Ice Cream Party
Looking for something different for your next birthday party?
Our Party is designed to give hands on chocolate making in a fun and educational way. These are just some of the highlights of the party:
Make Belgian Milk Chocolate bars and lollipops and decorate these with various toppings and one other chocolate creation which varies to suit those taking part.
Hear how chocolate is grown, where it comes from, and sample chocolate from different parts of the world.
Create your own ice cream sundae using our luxury dairy ice cream, sauce and sprinkles.
Our party is inclusive of the following:
The hire of our Master Chocolatier
Aprons and chefs' hats
Use of Lottie, our 1920's stop me and buy ice cream tricycle (perfect for photo opportunity)
The use of our Big Party Table to enjoy the ice cream sundae which they make and eat here to celebrate the big day!
The children take home goodie bags containing all the chocolate things they make and a few chocolate recipes to try at home.
The party is suitable for ages 5 and over and will last around 90 minutes. We need a minimum of 4 kids to run the party and our maximum number is 10 kids. The price for up to 4 kids is £100 and each child thereafter is £22 per child. (If children are younger, please call us to discuss).
Parents are welcome to bring a birthday cake and juice if they wish.
Programme not suitable for any child with nut/dairy or soya allergies. Any other food allergies need to be notified to us at the time of booking. A non-refundable deposit of £30 is required to secure the date of the party, with the Balance payable 7 Days before the party.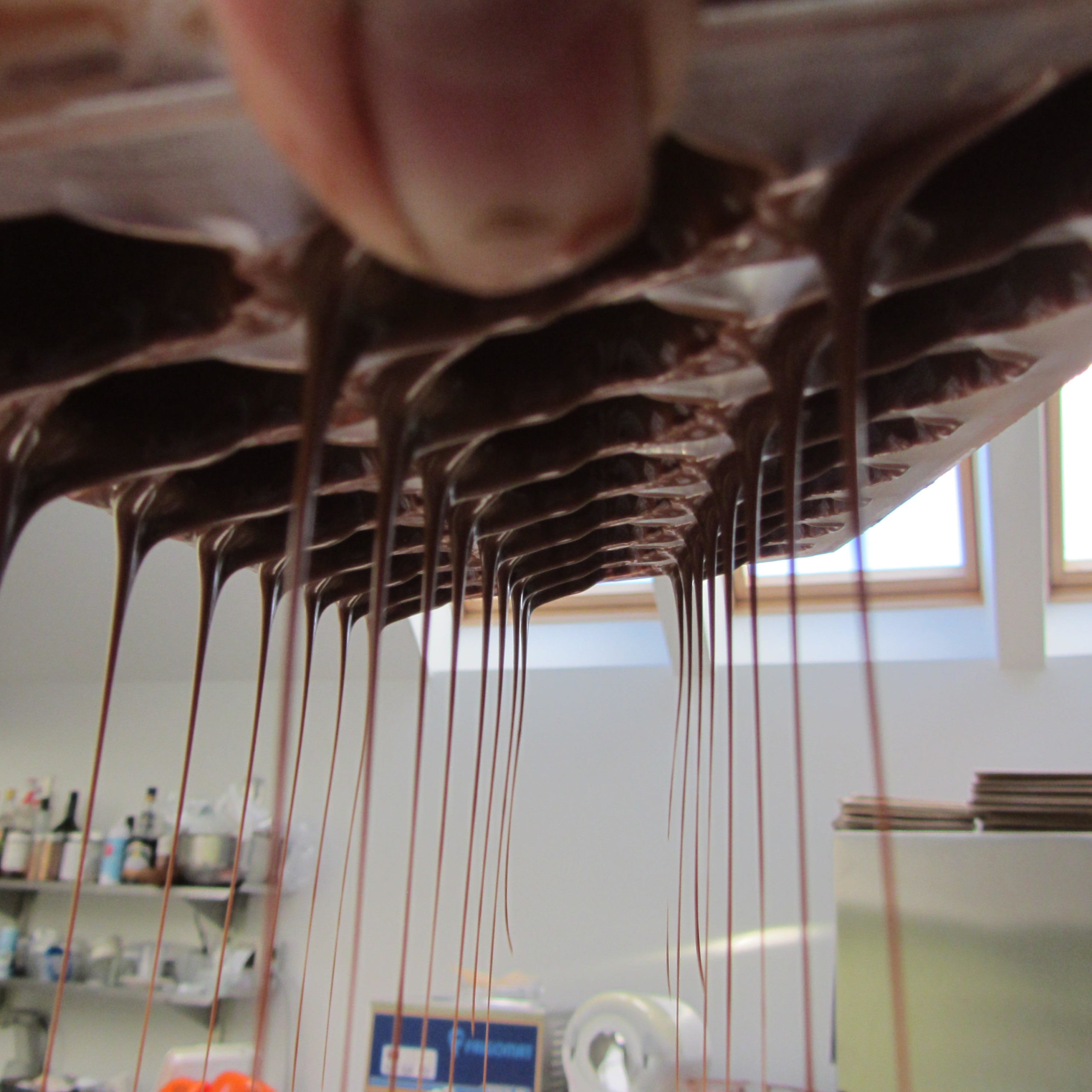 Why not ask us to make one of our Ice Cream Birthday Cakes to serve at the party table! Suggestions and prices can be found here.  Any allergies should be notified to us in writing when booking. A non-refundable deposit of £50 is payable on booking with the balance payable on the day of the party.
To book a children's party please call us on 01505 685258 and we will check the diary for available dates.
Group Visits
Talk and tastings suitable for group visits. Come and learn all about chocolate and enjoy trying different kinds from various parts of the world. 
Minimum group size 8 and maximum number around 16. The visit normally lasts 60 minutes and includes tea, coffee and 2 handmade chocolates costs £6.50 per person.  
Option to sample our Luxury Dairy Ice Cream – add £2.50pp. 
Build in a visit to Lime Tree next time your group has a day trip to Largs! 
Please contact us to discuss options available.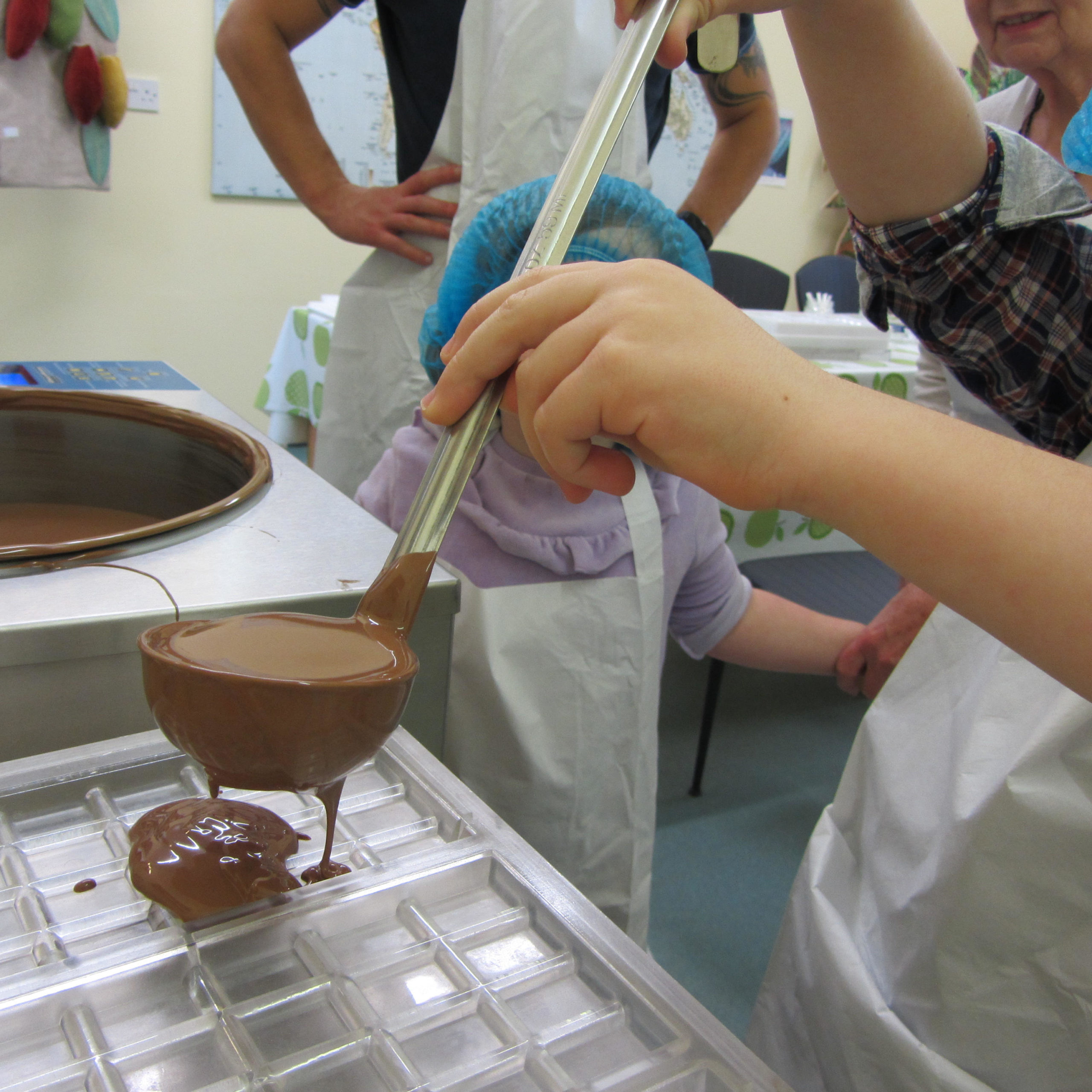 Kid's Chocolate Workshop – Gift Vouchers
This Voucher will allow 1 child to spend a fun 60 minutes learning all about chocolate, trying different types and making a selection of chocolate goodies to take home. A great gift for a grandchild, son or daughter as it's educational, fun and best of all it involves eating chocolate and ice cream! Cost is £20 per child and is suitable for kids ages 5-11. The Voucher can be purchased via this link and will be emailed to you. 
Please note that this experience is not suitable for anyone with a nut allergy or dairy intolerance. Any allergies need to notified to us at the time of booking.